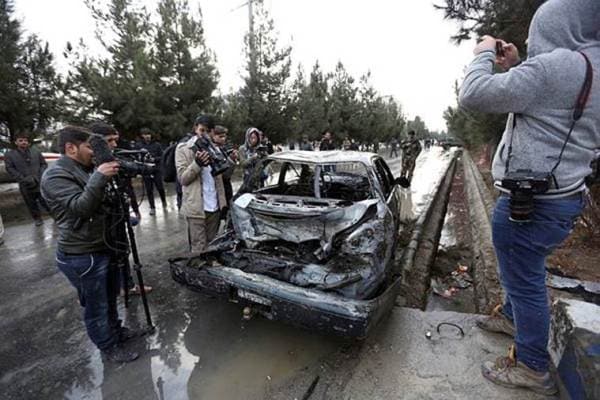 <img class="wp-image-4940402″ src="http://images.indianexpress.com/2017/11/kabulblast759.jpg?w=600″ alt="nine killed, Kabul blast, suicide bomber, political gathering and blast, bomb blast in Kabul," />Afghan Journalists take photographs at the site of a deadly suicide bombing, in Kabul, Afghanistan on Thursday (Source: Fotoweb)
An Afghan official on Thursday said a suicide bomber killed nine people at a political gathering in the capital, Kabul.
Interior Ministry spokesman Najib Danish says the attacker detonated his payload at the entrance to a wedding hall where the event was being held, killing seven police officials and two civilians, and wounding another nine people.
Parliament member Hafiz Mansoor, who attended the meeting but was not harmed, said around 700 supporters of the governor of the northern Balkh province were attending a conference to highlight his work.